So you've written a children's book? Yay!
The process of getting your book edited, illustrated and published can be a very exciting and rewarding experience, with lots of updates and sketches flying into your inbox. But how do you start?
How do you find an illustrator you can trust to bring your vision to life? Where do they hide during the day? Are illustrators nocturnal creatures? Do I pay them in snacks?
NEVER FEAR!
I'm here to help you find the PERFECT illustrator for YOU! And don't worry! I may be an illustrator myself, but I will be giving you an unbiased opinion about what you should look out for to help make your book a success.
Tip 1: Edit Your Manuscript!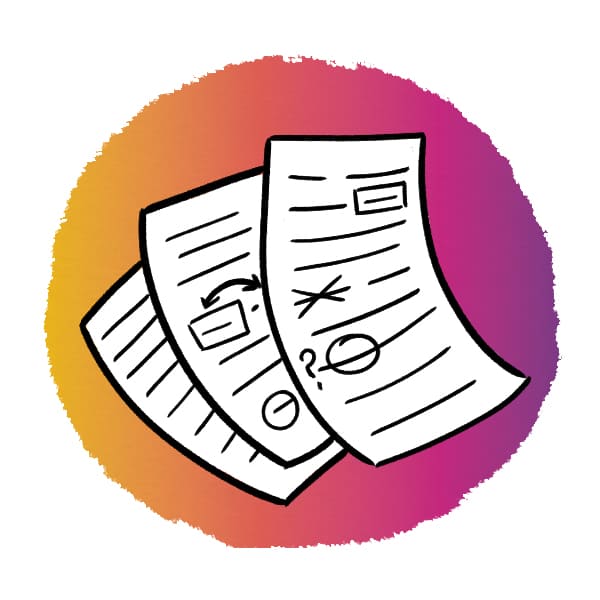 I know, I know, this step TECHNICALLY isn't illustration, but trust me it's super important! Before you hire an illustrator, you need to have your manuscript professionally edited.
BUT WHY?
Well, editing can make a huge difference to your story. Sometimes it'll only be a few tweaks, other times a whole page may change! If you have an illustrator working on your book and you make drastic changes whilst they're in the middle of designing, not only does this risk affecting your deadline, but you'll also end up paying more money in edits as your illustrator may have to scrap an entire completed page and start again!
So all in all,  it's safer to get your manuscript edited FIRST, then start your illustrator hunt.
Tip 2: research, research, research!
What type of illustrations do you prefer? Do you like traditional art or digital? Realistic or stylised? Bright colours or muted? It doesn't matter if you can't answer ALL of these questions, but try to think about what you imagine your book will look like. It helps to have a vision in mind when looking for your illustrator.
What type of research do you suggest?
My biggest tip would be to go into the book store and look at the books on the shelves. What do you like about them? What don't you like? Which ones grab your attention the most? Maybe even buy a few of your favourites to take home for research (yes, of course, you can buy a book for research. Trust me, I do it ALL of the time.) 
Other great platforms to be inspired are Pinterest, Instagram, Facebook and illustration magazines.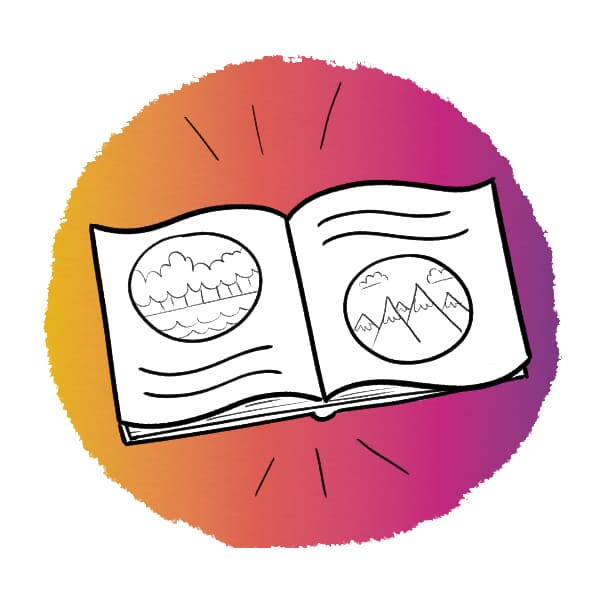 Tip 3: know your budget and deadline
Is there a specific date you would like to have your book released for?  And are you working with a specific budget in mind? It's important that you know what your end goal is, that way you can make sure you're asking potential illustrators the right questions.
TRY to be flexible
If your budget is low, have you considered taking some time to save up for your project? Your audience really WILL judge a book by its cover, so make sure you're budgeting for artwork you'll be blown away by. If that isn't an option, have you considered launching a Kickstarter campaign? 
In terms of deadline, some illustrators get booked up months or maybe even years in advance. Is there a specific reason your book needs to be released quickly? If not, maybe consider moving back your launch date.
Tip 4: look at some portfolios
It's finally time to start looking at potential illustrators!
There are many places where you can follow and connect with illustrators who work in the style you're after. Facebook is usually a great place to start, as there are many groups such as "Publishing Children's Books: An Author Community".  These groups are great for finding illustrators, as many will reply to your posts or you'll have other authors recommend people they have worked with! Other great places to look are Pinterest, Instagram and illustration agency websites.
What should I look out for?
Does the illustrator's style look consistent? (if not, then why? Are they new? Or do they purposefully have many styles?)
Do they have any testimonials or reviews from trusted authors?
Do they have any previously published books? (If not, we all start somewhere! Just bear in mind that this person may have less experience)
Do they regularly share sketches or time-lapses to Social Media or their website?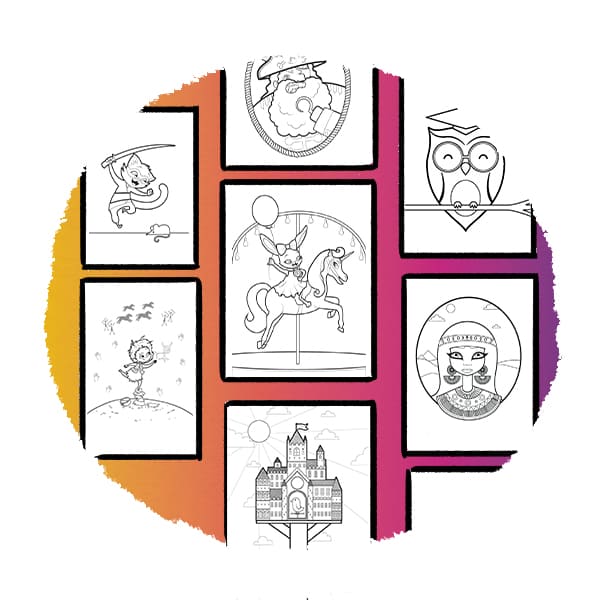 Tip 5: ask for some quotes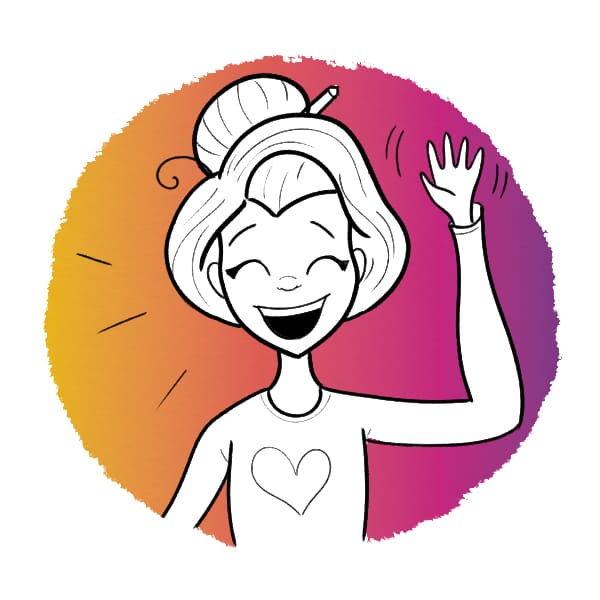 Once you've narrowed your options down to a few illustrators that you like, ask for some quotes! Some illustrators will have prices up on their websites or Social Media pages making it easy for you to get a rough idea of the costs involved. If you find a illustrator who doesn't have prices listed, don't be afraid to send them an email or social media message!  Illustrators are usually pretty friendly people (totally not biased).
make sure you know what you'd be getting
For example, a quote for a double page spread is usually very different to a spot illustration (which is a smaller drawing, usually less than half a page). Make sure you have quotations for the same type of artwork from different artists.
Remember, you shouldn't choose an illustrator PURELY on price alone. This stage is helpful to rule out illustrators that are too high above your budget or are not available for work within your timeline.
Tip 6: Request a sample (and expect to pay for it!)
My BIGGEST recommendation is to NEVER hire an illustrator for a fully illustrated children's book without first requesting a sample. Whilst you may be excited by the illustrator's portfolio, it is important to check that the final artwork meets your expectations and fits with the vision for your story. It also helps to build a relationship with your illustrator so you can see how they work and what their communication is like. Always expect to pay for samples, as it is important that artists are compensated for the time that they spend creating.
What should I look out for?
Does the illustrator give you a deadline for the project?
Do you receive sketches?
Do they provide any colour tests? (this one isn't essential, but does make the process smoother)
Do I get my artwork on time?
What is the communication like?
Does this person's style compliment my book? (Try to give a bit of direction with the piece, but allow the illustrator to use their creativity to design the scene/character)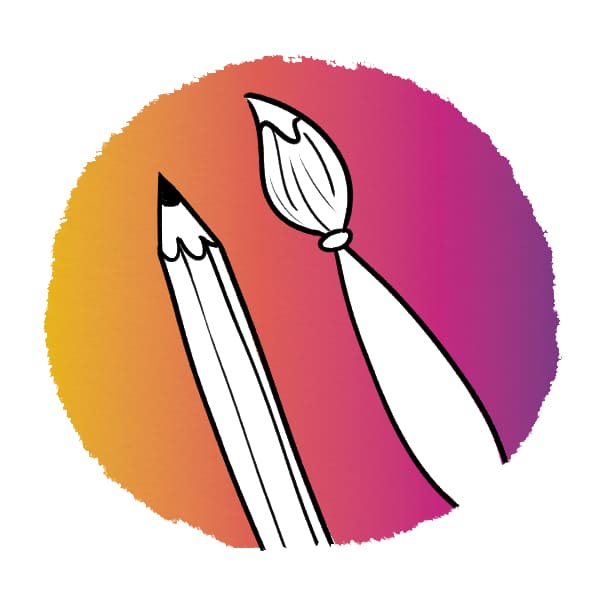 Tip 7: make a small change to your sample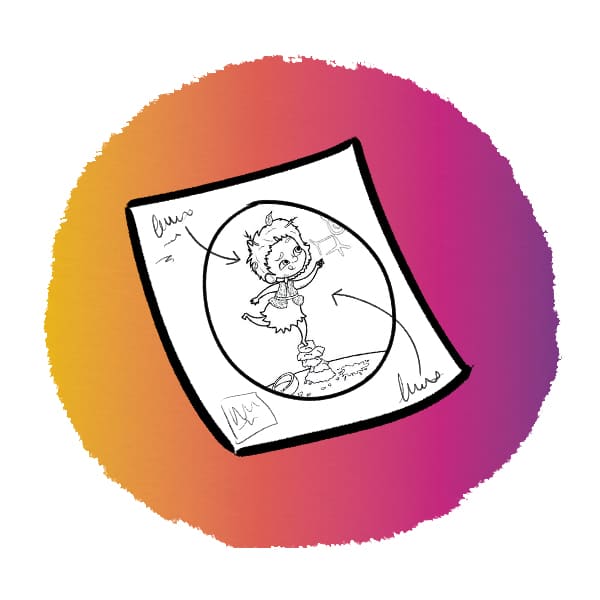 Ok, so I'm not telling you to commission an extravagant oil painting and then change the entire scene at the end. You'll not only have a VERY unhappy artist, but you'll also probably be charged more to change the piece! All I am saying is to make 1 simple change early on in the process, such as asking for a different hairstyle in the sketch. 
"But Zoe" I hear you say "I love my sample and I don't want to change it?" 
This isn't really about the look of the sample, it's about how your illustrator handles changes.
For example, if your illustrator is snappy, moody, or tries to talk you out of your decision, this might not be the right illustrator for you!
It's important to let your illustrator have some creative freedom
After all, this is their thing! They may have years of experience and training that they are going to use to make your book look AMAZING. It is important however, that they take your views into account and ensure that you're happy with the final project too!
Tip 8: does your illustrator offer text layout design?
This one isn't a necessity. Remember though, if your illustrator doesn't do text layout and design, then you are probably going to need to hire a book designer too. You'll also need to make sure that the illustrator is leaving the correct amount of space for your text to make sure that it is legible and uncrowded on your page.
Wait, books designers are a thing?
Yes, they are! For example, I offer book design services separately from my illustration, so someone who already has artwork can use my services to have the text designed and placed.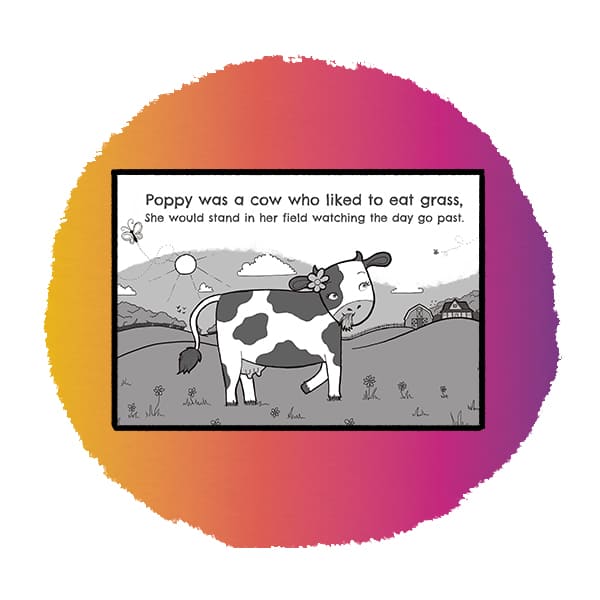 Tip 9: look at the contract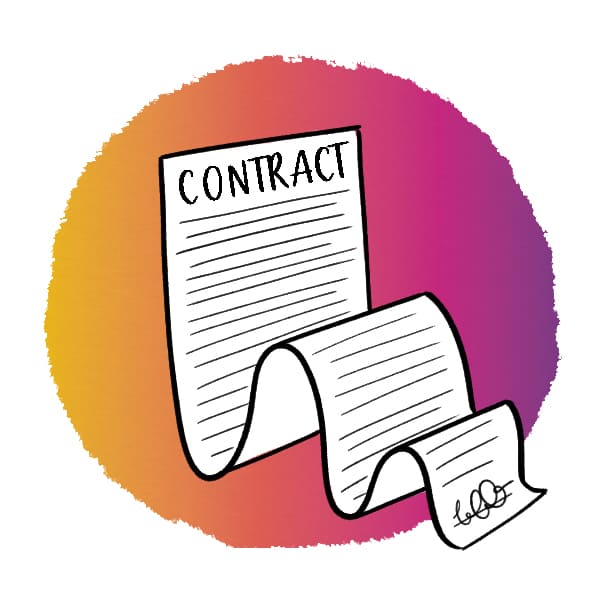 It is REALLY important that you check your illustrator's contract before you decide to start working with them. If they do not have a contract, then I would highly recommend that you get one in place before you agree to anything.
What should I look out for?
Who owns the copyright to your illustrations?
What are the restrictions for using the illustrations (for example, can you use their artwork to print bookmarks or postcards?)
Do they have an NDA?
Will they share any artwork online before showing you?
Do you have a limited amount of revisions?
Do they have a cancellation policy?
Tip 10: if you're not sure, ask!
Illustrators are like unique little flowers. We are all different, with different ways of creating and delivering our artwork. Some of us work full-time jobs, some of us rely on our freelancing to pay the bills. So if you're unsure about anything, you should totally ask your illustrator! They'll know better than anyone how their process works and what you should expect from them.
most of us are always happy to talk about anything art related!
If you want to know more about how we design our characters, how we choose our subjects or even how we physically go from blank page to finished artwork, some of us will gladly talk your ear off!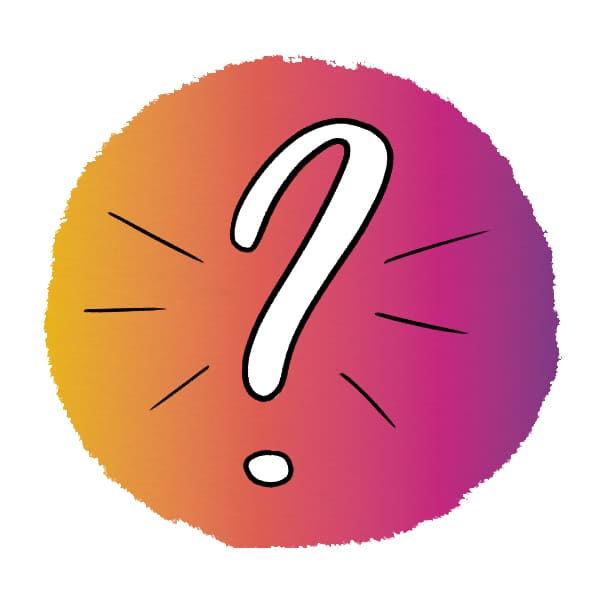 You did it! You now have an illustrator on your team who is ready to bring your story to life. 
Now is the time you get to sit down, relax, have a glass of wine and do a little happy dance whenever you see your illustrators name in your inbox!
Bonus Tip! Marketing is Key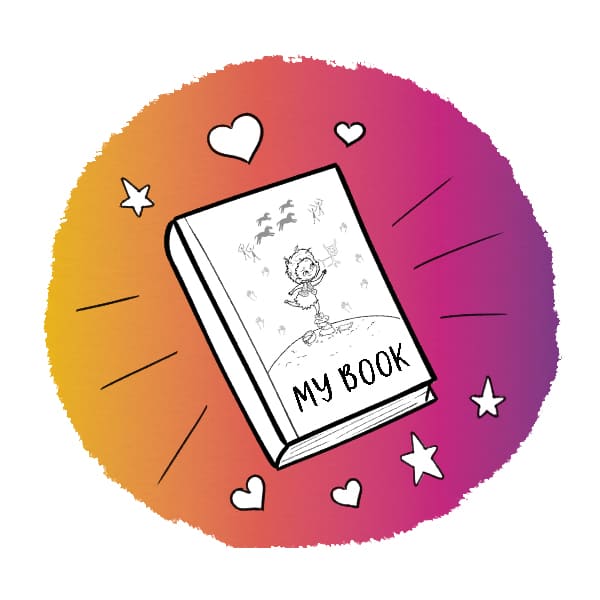 You could have the prettiest book in the whole wide world, but it doesn't mean a thing if you're showing it to an empty room! Make sure that you're connecting with your target audience in places that they would frequent, both online and in the real world! 
No, I'm not talking about hiding in a bush outside Starbucks and jumping out at them when they approach. You need to do this in a non-creepy way.
But how do I do that?
Honestly, the best way is to be super helpful! Find out what your target audiences pain point is, and talk about how your story will help them with it. Give them hints and tips, and share progress images from your story to get your audience inspired. 
But most of all? Be authentic. People want to buy from other people, not robots (although that would be kind of cool) Be nice, offer help and bring a smile to their faces. 
If you're interested in tips to market your book and build a launch team, I'd highly recommend checking out At Home Author, they have courses and webinars designed to help you get the most out of your marketing.
[dsm_facebook_like_button fb_url="https://www.facebook.com/ZoeMellorsIllustration" fb_share="true" fb_size="large" fb_alignment="center" _builder_version="4.6.6″ _module_preset="default"][/dsm_facebook_like_button]
Would you like more art in your inbox?
Sign up for Zoe's Monthly Newsletter for the latest news, updates and artwork!