I am SO excited to share with you the latest project that I have been working on!
Super Max's Hero Surprise is the second book in the Super Max Series. In the first installment, Super Max and the Math Menace, we are introduced to Max, a delightfully supportive friend who helps her classmates dig deep, find the super in them, and overcome test anxiety. 
In this newest installment, we get a glimpse of Max's family life. She is a military kid with a parent currently on deployment…or so she thought. This story takes place while Max is attending a school assembly and,  to her knowledge, her father is deployed. Max starts to get "Super Max" vibes when during the assembly all eyes begin looking her way. 
Concerned whether there's an issue, Max pulls out her mask and begins tying it on when she catches a glimpse of someone special…her dad! Surprised and overjoyed, Max springs from her seat and races to her dad, and two have a magical moment of re-connection.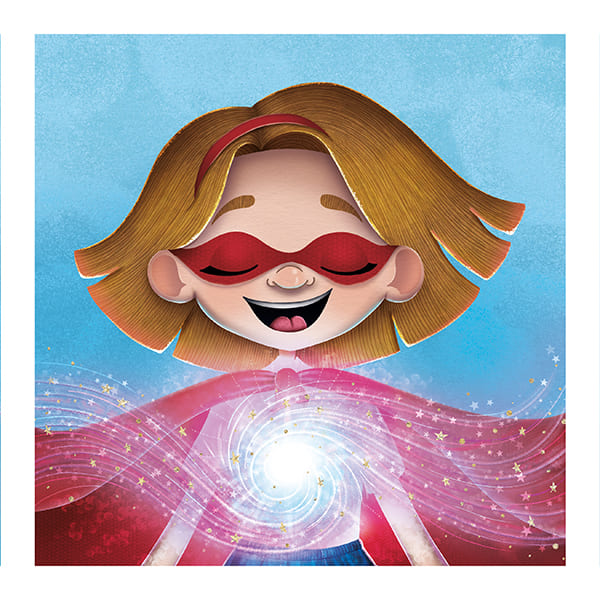 This project is currently being funded on Kickstarter, with 28 days left to pledge for a SUPER sweet reward! Heather (the wonderful author) has put together a really fun and interesting list of pledge rewards, including copies of the book, colouring pages, bookmarks, donation levels and even some bespoke portraits completed by yours truly!
You better hurry though, as of 18/02/21, there is currently only ONE portrait level left! So you best get in quick to get a bespoke portrait drawn of you or your family with Super Max.
To get Super Max's Hero Surprise off the ground and in the hands of children, families, and students, we need your help. We have set a budget goal of $3000 to cover costs of editing, Illustrations, publishing, and cost to order 500 to 1000 hardcover copies. As a backer, you get to be a pivotal part in bringing this project to life and help bring comfort to military families everywhere.
As always, thank you so much for your support, and I hope that you are as excited to get your copy of Super Max's Hero Surprise as I am!